At Proxidize, we strive to be your ultimate mobile proxy solution. We're firm believers in the concept of standardizing your access to data, which is why we have spent countless hours coming up with an infrastructure that does just that. Our updated on-premise mobile proxy hardware suite is not only designed to maximize efficiency and performance but also to ensure the utmost reliability. In this blog, we will dive into why our Next-Gen hardware is a substantial upgrade from its predeceasing generation.
Proxidize Next-Gen – Our Latest Mobile Proxy Hardware
The newest generation of Proxidize's mobile proxy hardware is designed to provide businesses and individuals with the most reliable, secure, and comprehensive mobile proxy solution available. Our updated on-premise hardware suite enables access to data at any scale and at any time without compromising security or performance. This latest version of our hardware offers a variety of features to improve your mobile proxy experience
HX1 Hub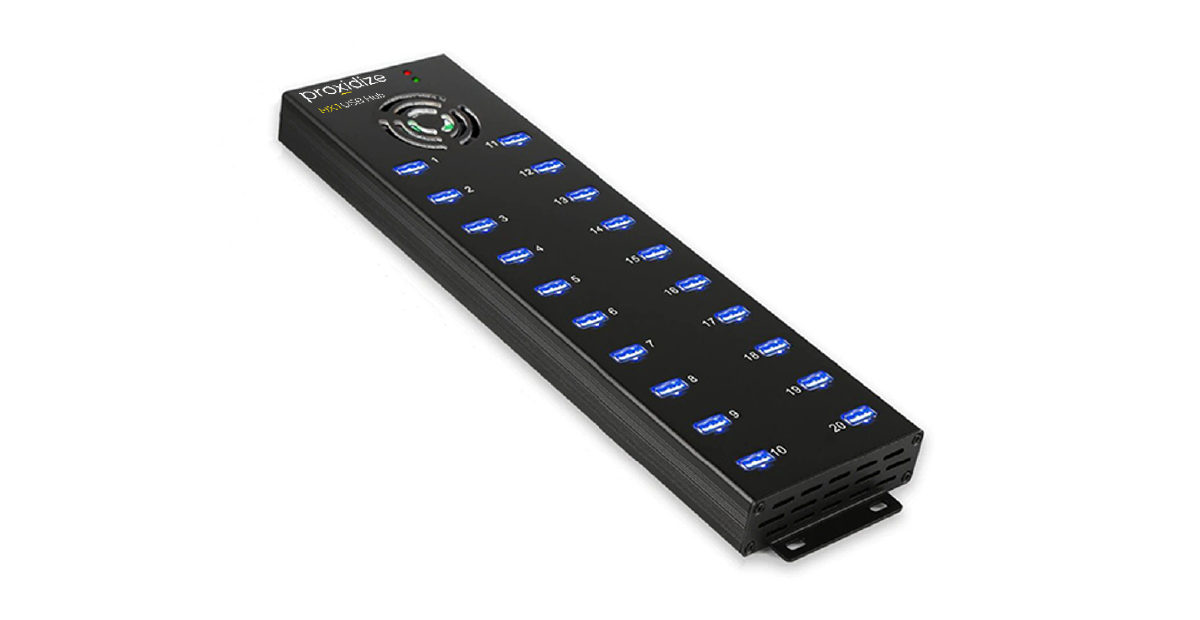 Proxidize's HX1 USB Hub serves as the basic component of the Proxidize mobile proxy system. This industrial modem hub offers instant integration with all Proxidize equipment, boasting a robust and compact design backed by a 12-month international warranty. With a remarkable data rate of up to 480 Mbps, this 20-port USB hub ensures seamless connectivity and efficient management of up to 20 USB modems, making it an ideal choice for demanding and industrial proxy environments.
MX2 Modems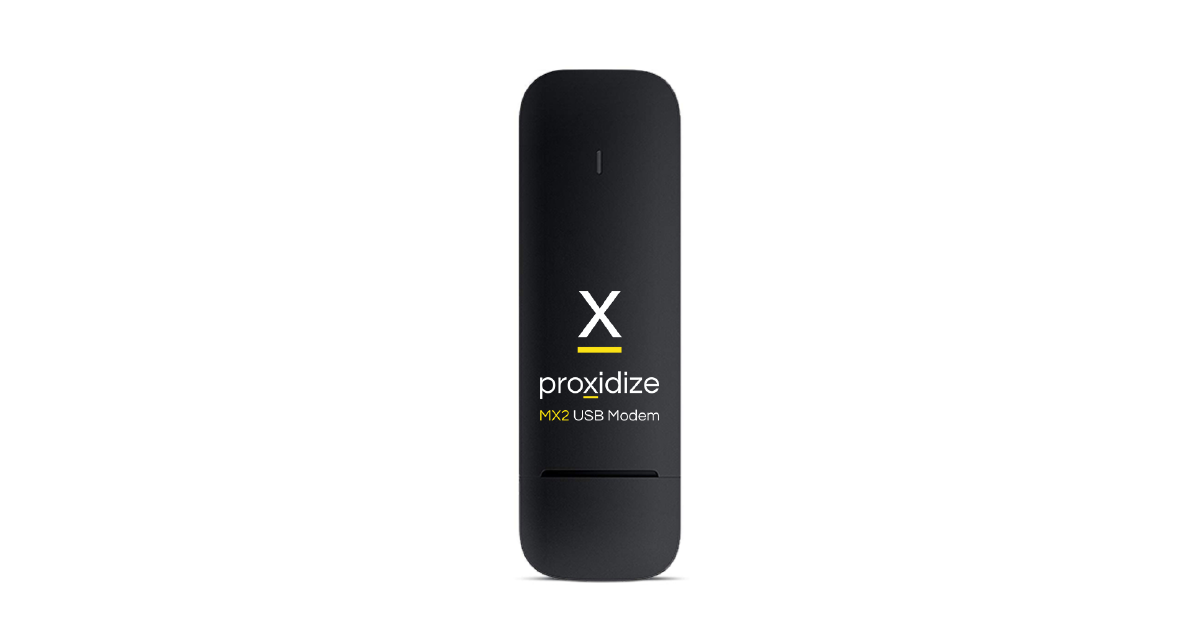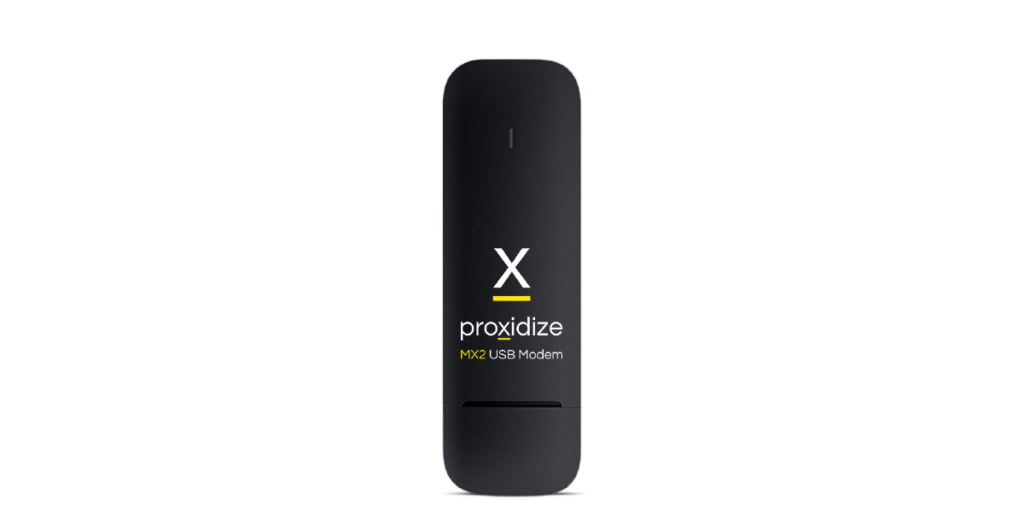 Proxidize's MX2 USB modems are a smart solution for businesses seeking high-speed and dependable mobile proxies. This modem boasts 4G (LTE) CAT 4 capabilities that enable download speeds of up to 150 Mbps and upload speeds of up to 50 Mbps, making it a reliable and user-friendly option, as it can be set up within minutes with no complicated configurations. They complement the entire Proxidize system, making it a top choice for businesses with diverse use cases. 
SX2 Micro Server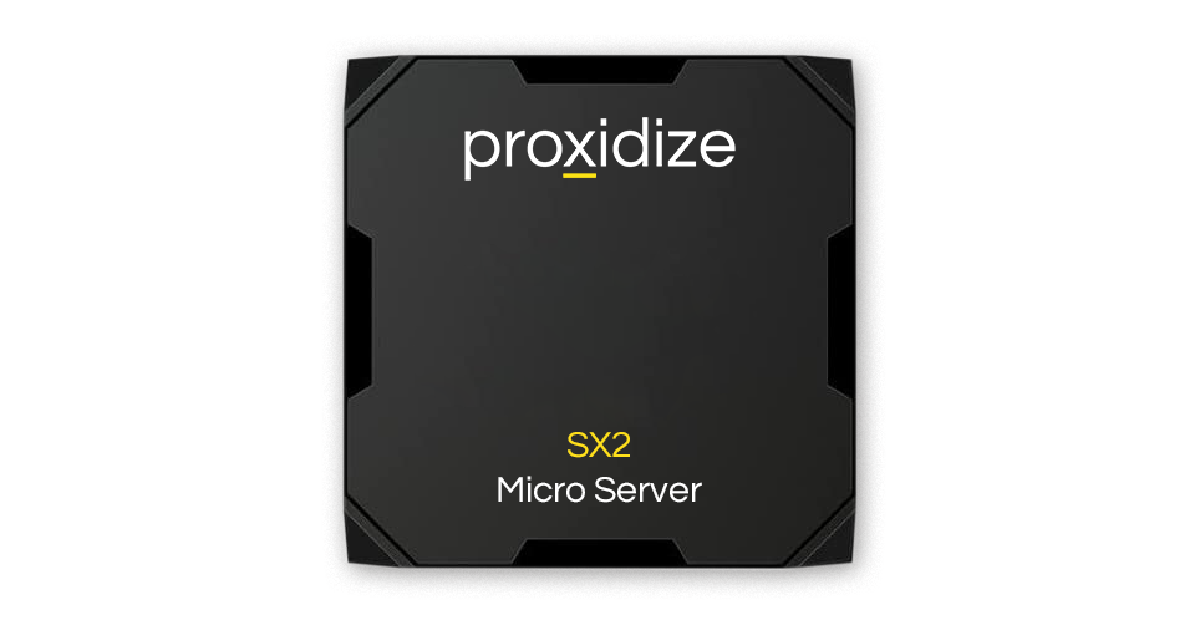 The Proxidize SX2 Micro Server stands as a reliable hosting solution for mobile proxies. Supporting up to 20 USB modems and offering a network speed of up to 1 Gbps, this compact server caters to small to medium-sized businesses. These servers feature a multi-core CPU, ensuring that processes are efficiently distributed without resource hogging, resulting in more efficient and dependable operation. Their versatility in building 4G LTE or 5G mobile proxy networks, coupled with easy integration with other Proxidize components, ensures seamless operation and simplified on-premise mobile proxy solutions.
SX4 Mini Server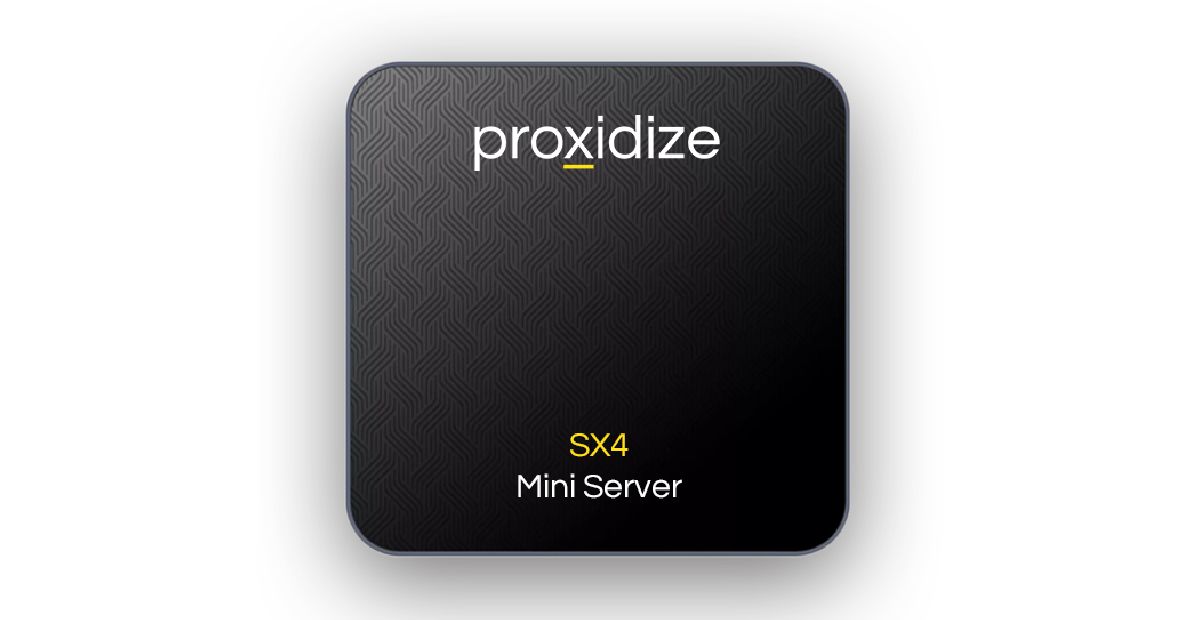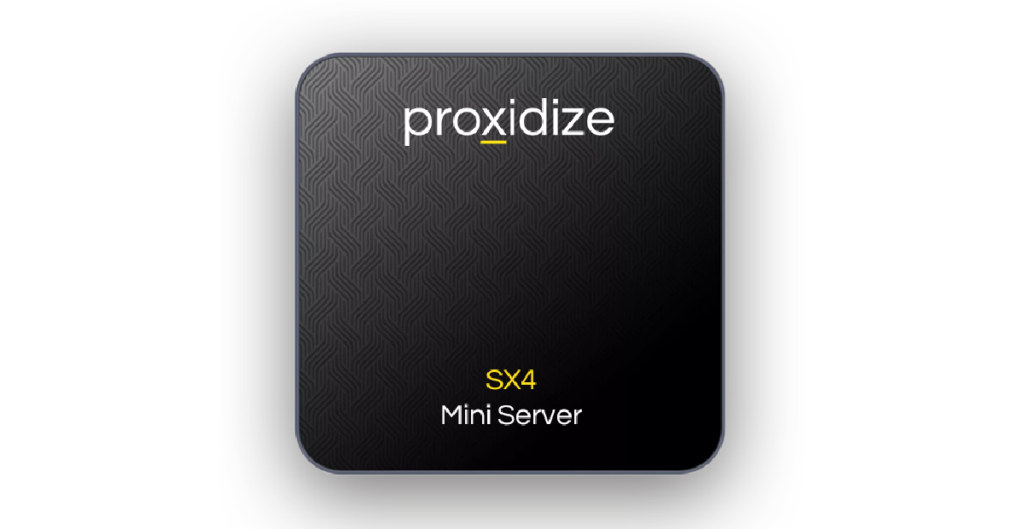 The Proxidize SX4 Mini Server is a powerhouse designed for businesses requiring robust 4G LTE or 5G mobile proxy networks. Supporting up to 80 USB modems and delivering a network speed of 2.5 Gbps, this compact server excels in confined spaces like data centers or server cabinets. Its seamless integration capabilities enable the creation of scalable and user-friendly on-premise mobile proxy solutions, making it a go-to choice for enterprises.
RSX1 Server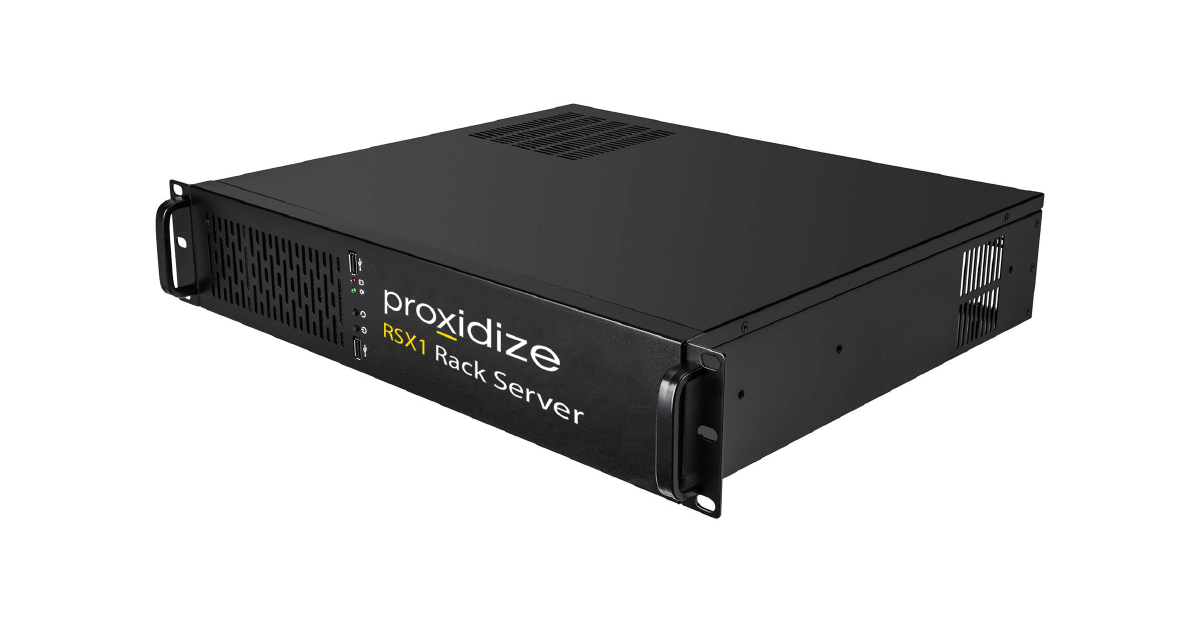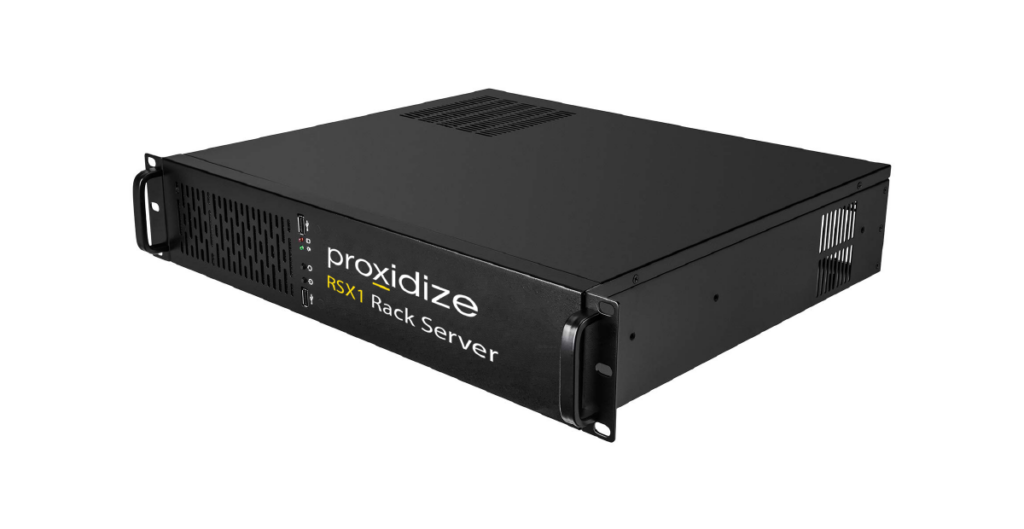 For enterprises and organizations demanding large-scale on-premise mobile proxies, the Proxidize RSX1 Rack Server is the ultimate solution. Supporting up to 200 USB modems and offering an impressive network speed of up to 10 Gbps, this 2U Rack Server is engineered for maximum performance. Its compact design and powerful hardware make it an ideal choice for data centers and server rooms, empowering businesses to build and manage robust, scalable, and high-performing mobile proxy networks with unparalleled ease.
Proxidize's Legacy vs. Next-Gen – What's the Difference?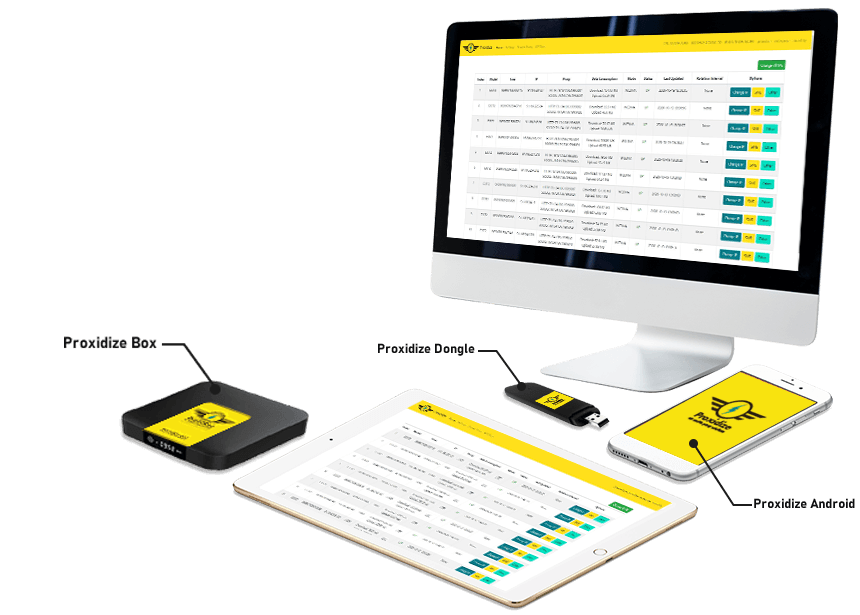 Proxidize's legacy hardware has been a reliable source for businesses and individuals seeking mobile proxy solutions. It was our first generation of mobile proxy hardware that truly set us apart. However, Proxidize Next-Gen offers improved performance and greater scalability. With that in mind, let's revisit the features of our Legacy hardware:
ALX 2.0 Server
The ALX-2.0 is an SBC that has been customized to cater to your specific proxy hosting requirements. Our team modified both the chip and software on the server to ensure that it is fully optimized for your mobile proxy needs. It was designed to connect up to 40 and featured a Network Interface Card (NIC) with a speed of 100 Mbps and operated with 3 GB of RAM.
ALX 4.0 Server
The ALX 4.0 servers have similar attributes to the SX4, offering support for up to 80 modems. It had a network speed of up to 2.5 Gbps. It was the ideal hardware component for organizations needing to operate a large-scale proxy farm
MLX Server
The MLX Server represents a custom-built solution tailored to your specific needs, as orders were fulfilled on demand. It provides the capability to support up to 100 modems, offering a high-speed NIC with a speed of 1 Gigabit per second. The inclusion of a PCI-E (PCI expansion card) allows the addition of USB ports to support up to 100 modems. Moreover, the MLX Server boasts a substantial 8GB or more of RAM, ensuring that it can efficiently manage a significant number of modems and processes.
JL01 Modems
The issues facing these modems were primarily due to their industry-standard performance. They had a tendency to drop off the dashboard, requiring manual reboots every 1-2 days. The result was an average downtime of around 4%, equating to an uptime of 95-96%. Nonetheless, the JL01 marked a significant advancement in our previous generation of Proxidize's mobile proxy technology, serving as its core component.
MX2 Modems vs. JL01 Modems
Proxidize recognized the need for improvement and innovation, leading to the development of the MX2 modems. Although the JL01 was a major advance in mobile proxy hardware, it was soon superseded by the MX2. These latest modems have undergone rigorous research and development, including extensive stress testing, to ensure a remarkable uptime of 99.99%. As such, most issues related to the MX2 modems are often external factors rather than device-related issues. 
Conclusion
While our Legacy hardware served as a foundation for our mobile proxy infrastructure, Proxidize's latest innovations represent a significant leap in performance and reliability. The MX2 modems, in particular, offer unparalleled uptime, making them the optimal choice for businesses seeking to enhance their mobile proxy architecture. With Proxidize's commitment to continuous improvement and innovation, you can trust that our latest hardware will meet and exceed your expectations, helping you build a robust and efficient mobile proxy network for your business.