This blog features an earlier iteration of the Proxidize Next-Gen announcements - At Proxidize, we are constantly improving our mobile proxy solutions to ensure our clients have the utmost control, scalability, and security over their network. With the latest update, you can be certain that your on-premise mobile proxy network is solely in the power of your hands! From enhanced customization and network management features to upgraded servers, these updates definitely can't be missed out. We aren't exaggerating! Head over to our June 2023 product update announcement and check it out yourself.
The wait is over
The Proxidize team is happy to announce that after 6 months of continuous development, the all-new Proxidize Next-gen is finally here!
Proxidize Next-Gen is a completely new product built from the ground up to be the ultimate 4G/5G mobile proxy creation and management platform.
Changes
Everything has changed, from the layout to the core functionalities of the product. But let's get specific.
1. Completely new interface
The Proxidize Next-Gen interface was designed scientifically to be powerful, yet simple and easy to use.
Using the latest UX methodology, the new interface will be easier to navigate and use.
2. 5G proxies and mobile phones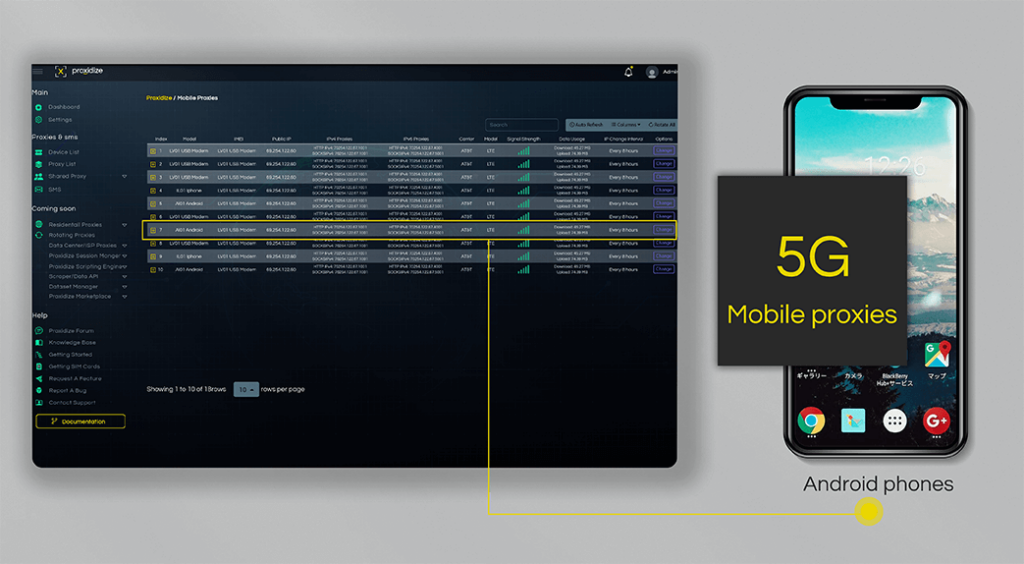 What used to be a myth is now a reality. The all-new Proxidize Next-Gen supports the creation and management of 4G/5G proxies using mobile phones aa s replacement for the USB modems.
3. You will get twice the proxies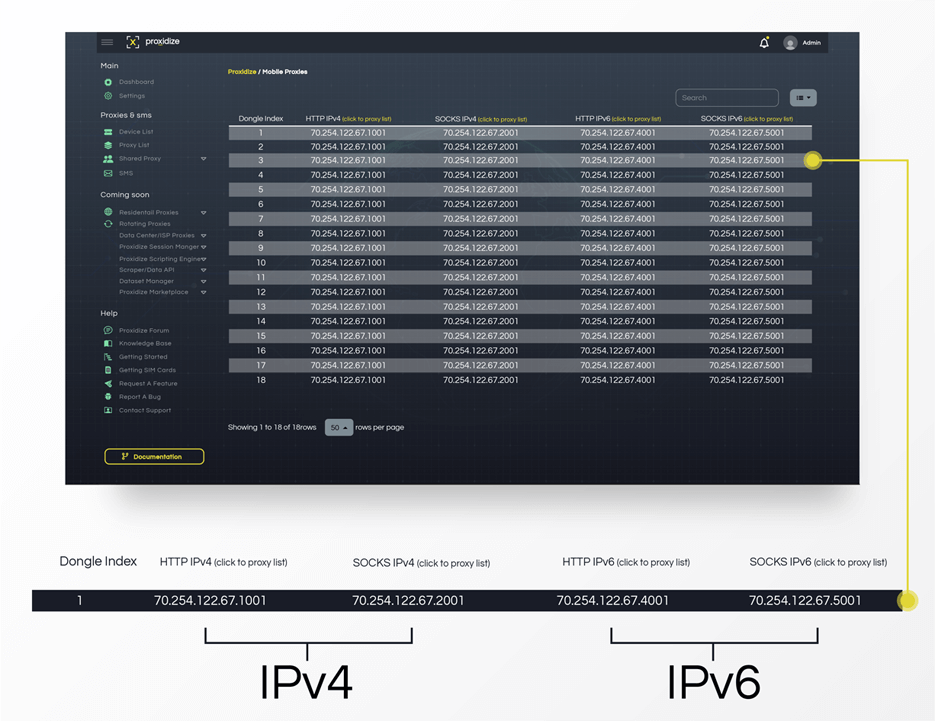 It used to be that 1 modem = 1 proxy, but that is no longer the case. Using Proxidize Next-Gen, you will get 2 dedicated mobile proxies from every USB modem you have thanks to IPv6.
4. Use any mobile carrier you would like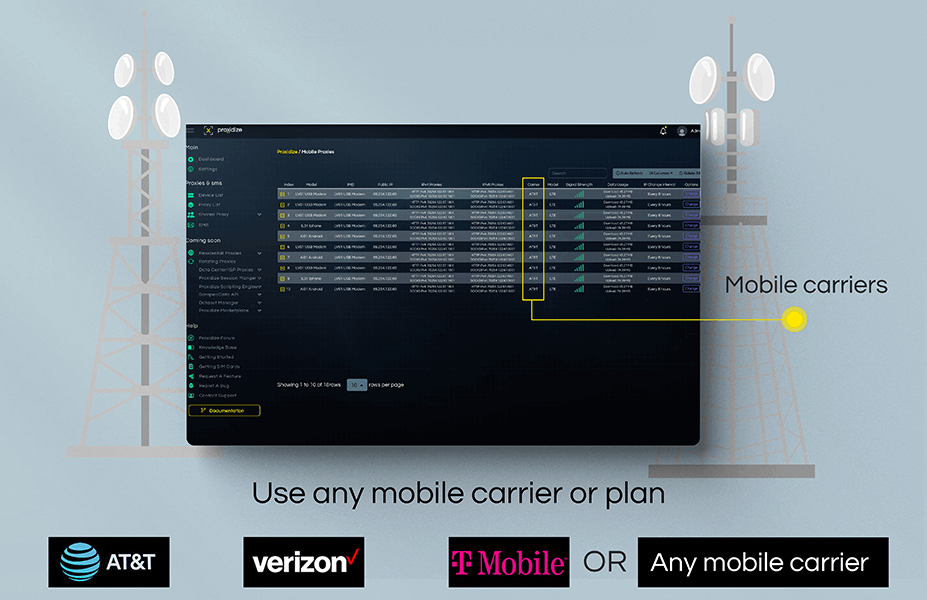 Throttles, cut-of,fs and unreliable service are now a thing of the past thanks all al the new Network Matcher technology in Proxidize Next-Gen, you will be able to use any mobile plan and any carrier you would like.
5. Superior support and documentation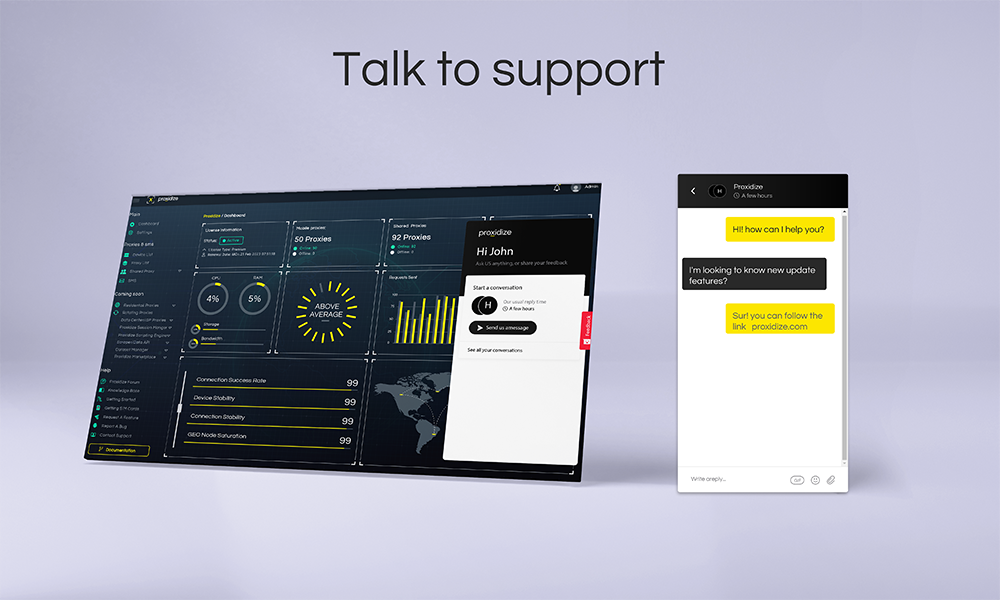 With Proxidize Next-Gen you can talk to your support agent directly from the new interface to receive help and answers on anything you would like. Better yet, with the new detailed documentation and knowledge base, you will be able to find all the help you need there.
6. Much more is coming!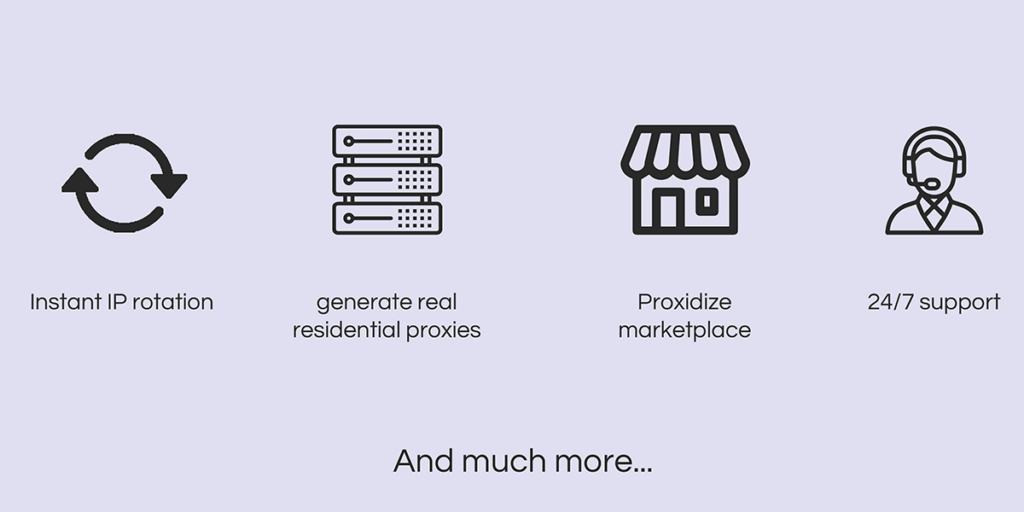 We are still working on so much more! Proxidize Next-Gen users will be getting new amazing features almost every week! We are now working on:
The Proxidize Marketplace. The marketplace will be a place for you to sell your proxies in no time! We'll handle everything for you and you will simply get paid every month.
Instant IP rotation. Coming in a few short weeks, you will be able to change your IP address instantly with every request.
Running Proxidize on Windows and MacOS. You've been asking for it, and we've been listening. Proxidize Next-Gen is coming to Windows and MacOS.
24/7 support is coming. We believe in offering the highest quality of support possible, which is why we are not rushing this, but it is coming in a few months.
Real residential proxies, with hundreds of threads and IPs. We've been hinting at this for months, but we can't say just yet as we're working on an entirely new technology.
Proxidize Scripting Engine & Session Manager. Where you will be able to write scripts, manage data, run accounts, and more.
Much more!
We have so much more coming that we can't mention just yet, but we promise you, Proxidize will be a true replacement for all proxy sellers very soon.
New pricing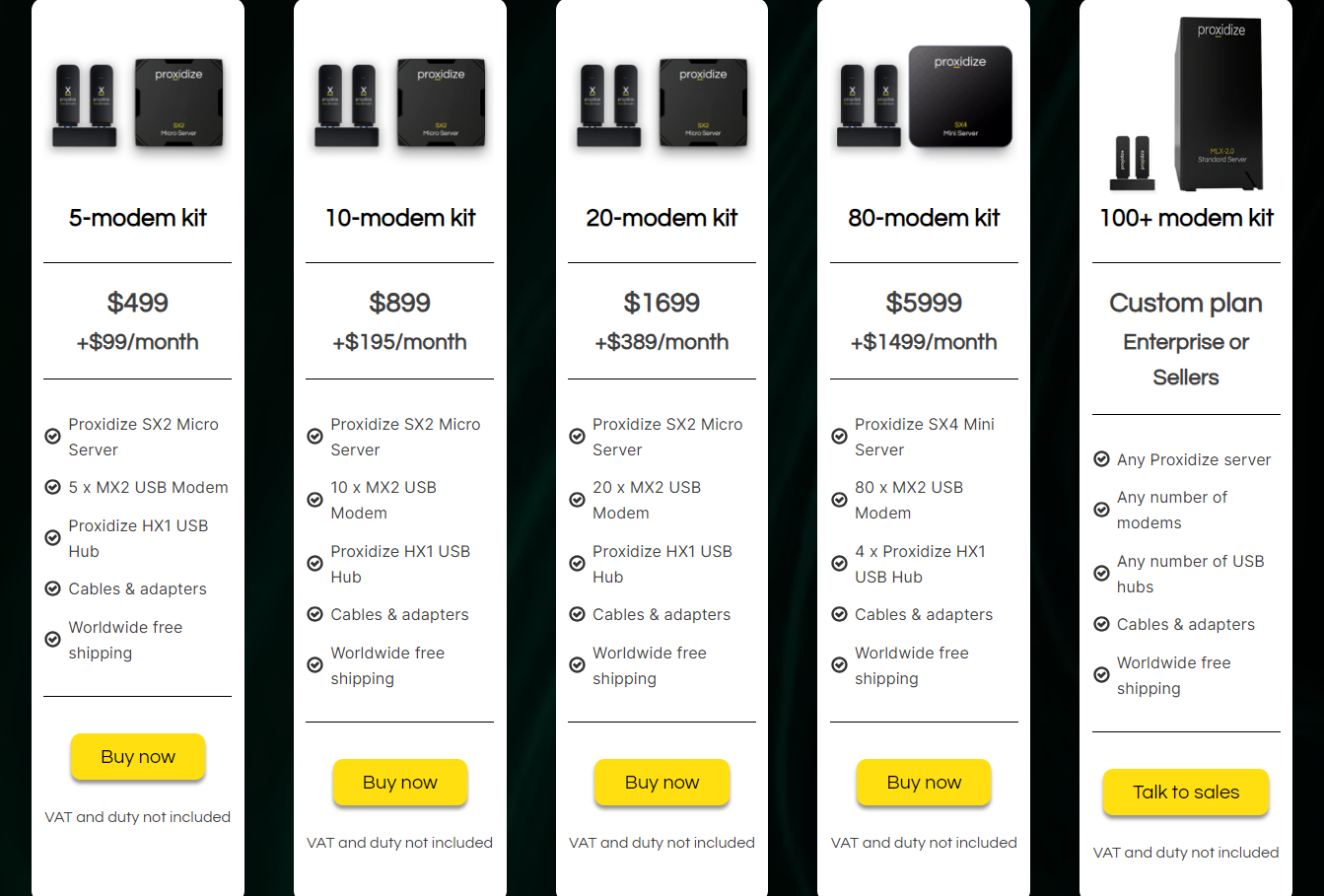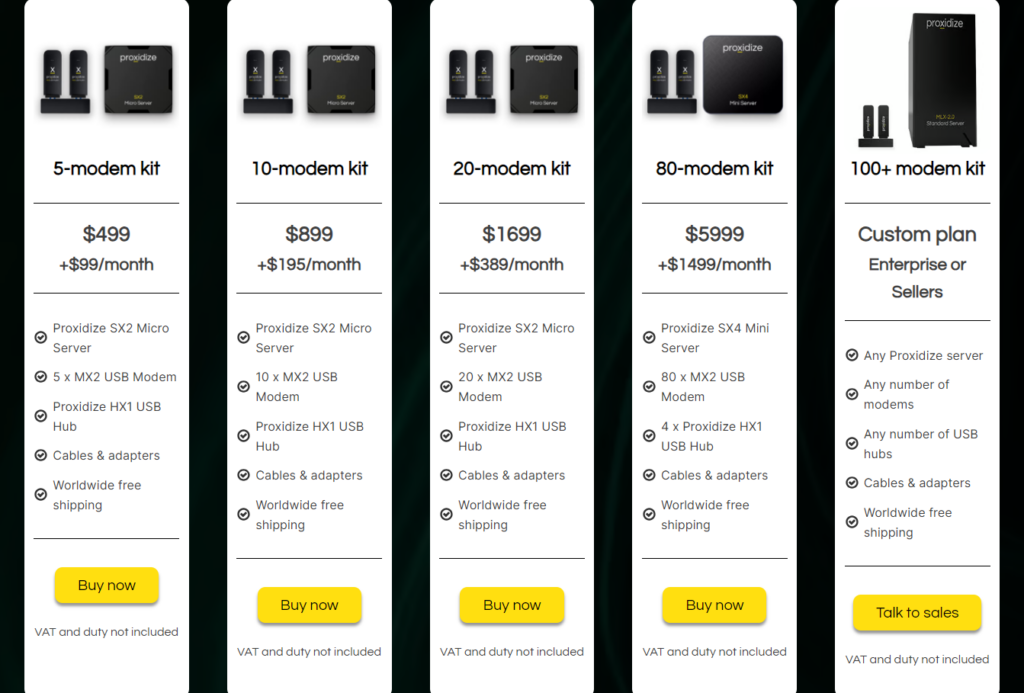 The new pricing is much simpler. No more having different plans with different features. With Proxidize Next-Gen all users get all the features with no complexity. And on top that, get monthly plans.
The future
The vision of Proxidize remains concrete, but it has grown. What initially sprouted as a replacement to proxy sellers is now becoming much more.
The release of Proxidize Next-Gen is much more than a new product. It is a token of the changes happening to our company and a result of our obsession with creating nothing but the absolute best product.
Proxidize Next-Gen is not only a proxy solution, but will soon become a complete automation and data extraction platform where you can run scripts, manage datasets, create APIs and emulate web and mobile devices.
Our mission is simple, to make Proxidize a unified proxy network, automation and data extraction platform that replaces all legacy technologies that exist today.
We are honored and grateful that you're here joining us in our mission and we will always remember and appreciate the users who believed in us early.
Are you ready to join us?